Dear Saba Associate:

Welcome, and thank you for considering Saba as your personal business. Saba represents the opportunity to change your life through health and wealth. By becoming a Saba Associate, you have the opportunity to have unlimited income potential. You have the ability to decide how much income you want or need, to make a difference in your life and your ability to share the dream with others. Our business builder pack has all of the tools necessary to allow you to meet your financial goals.

By selling Saba products, you have the opportunity to improve your health and the health of everyone you introduce to the product. Saba is the only juice product on the market today that contains the proprietary formula of adaptogens developed by Dr. Israel Brekhman. Supported by almost 50 years of research and over 3,000 clinical studies, adaptogens are a breakthrough health discovery shown to help maintain optimal health by combating stress at the cellular level.

AMS Health Sciences, Inc., in operation since 1988, is the parent of Saba, a member of the Direct Selling Association (DSA). The support systems you have available to you from the parent company are state-of-the-art in the direct-selling industry.

Once again, Welcome. Together we can make all of your dreams realities.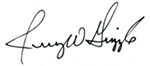 Jerry W. Grizzle, Ph.D.
President and CEO